Cosmetic Dentistry in Melrose
---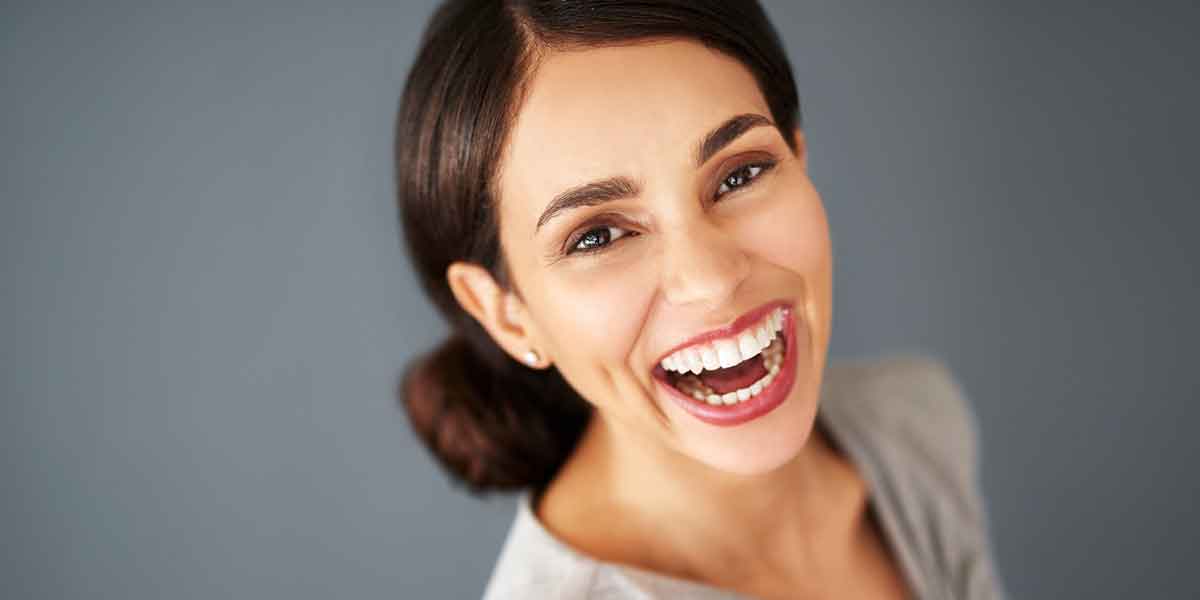 ---
---
Nowak Family Dental provides cosmetic dentistry to patients in Melrose and throughout the greater Boston area. Call 781-662-9119 to learn more or schedule an appointment.
While the health of your teeth and gums is our priority, we know that it's also important to feel good about your smile. If you feel self-conscious about your teeth, cosmetic dental treatments can transform your smile and help restore your confidence.
We combine the latest dental techniques and technology with our advanced knowledge of aesthetics to help you achieve the beautiful smile you've always dreamed of. You may only need one procedure or a series of cosmetic dental treatments for a complete smile makeover. 
Our cosmetic dentistry services include:
---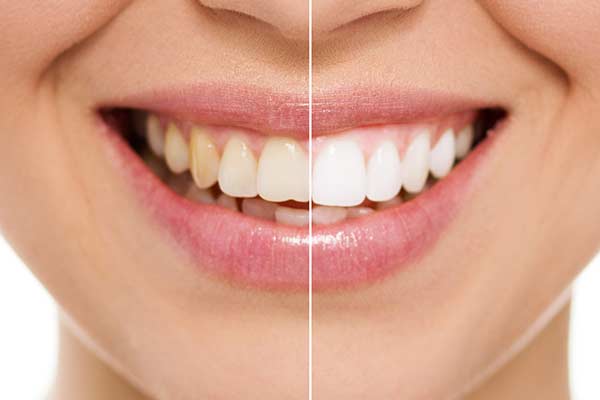 ---
When we get older, the enamel on our teeth begins to get thinner, making them appear more yellow than sparkling white. Starting the day with a cup of coffee or tea and ending it with a glass of red wine at dinner doesn't help either. Smoking and certain medications can also cause stains and discoloration of the teeth. Our office offers in-office teeth whitening and at-home teeth whitening kits to help you smile brighter.
---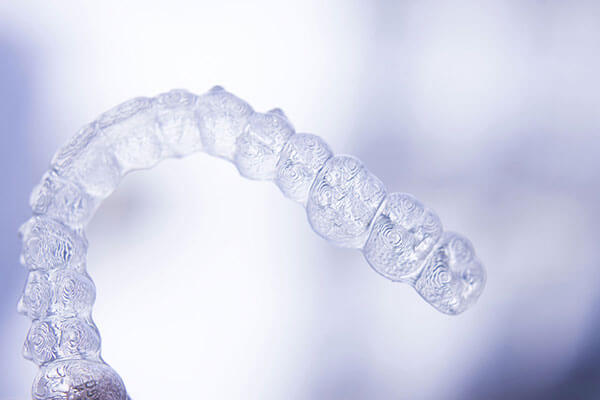 ---
Many patients want straighter teeth, but don't want to draw attention to the fact that they're undergoing orthodontic treatment. Invisalign is the ideal solution, allowing you to correct your bite and straighten your teeth using a series of clear plastic aligners instead of traditional metal braces. Invisalign is more comfortable and convenient than braces and because they're virtually invisible, no one will even know you're wearing them. You'll move to a new set of aligners every two weeks and as you progress through them, your teeth will gradually shift to their new positions in your mouth.
---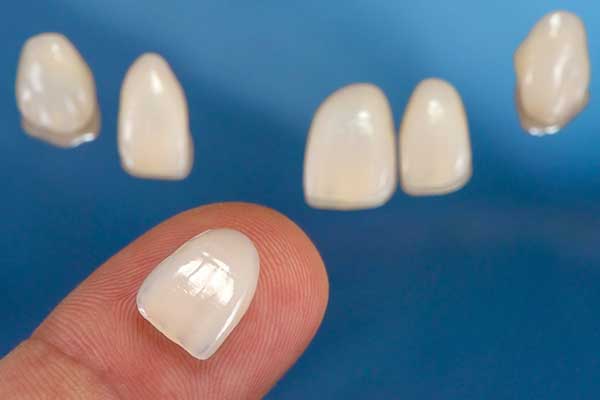 ---
Veneers are thin pieces of porcelain that are attached to the fronts of the teeth. They're carefully designed to look like your natural teeth, only better. We use veneers to correct aesthetic issues like stained and yellow teeth, minor misalignment, gaps between teeth, damage, and teeth shape. In order to place veneers, we remove a thin layer of enamel from the tooth, then bond the veneer in place using a special adhesive and curing light.
---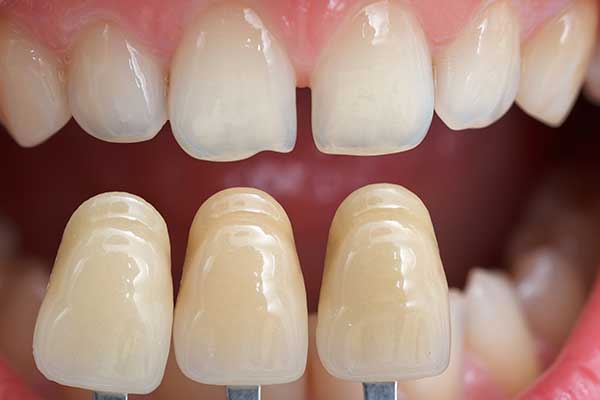 ---
Minor cosmetic imperfections like stains, cracks, gaps between teeth, and chips can be corrected using cosmetic bonding. Tooth-colored composite material is used to reshape the tooth, giving it a realistic appearance that blends in with the rest of your teeth.
---
Microabrasion is used to whiten your teeth by removing a layer of tooth enamel, eliminating stains, yellowing, and spots in the process.
---
Frequently Asked Questions About Cosmetic Dentistry
---
What is the best cosmetic dental procedure?
---
There's no one-size-fits-all answer to this question—the best cosmetic dental procedure is the one that helps you achieve the smile you've always wanted and makes you feel confident in your appearance. When you meet with Dr. Nowak for a consultation, she will examine your teeth, listen to your goals, and go over your options for treatment with you. Taking an individualized approach to treatment yields the most successful outcomes.
---
What is the difference between cosmetic dentistry and general dentistry?
---
The focus of cosmetic dentistry is in improving the appearance of your smile. Cosmetic dental procedures usually offer little to no functional or health benefits, while the restorative procedures provided by a general dentist typically improve strength, function, and appearance.
---
Are my teeth too bad to fix?
---
No one's teeth are too bad to fix! Modern dental technologies and techniques mean that no case is "too far gone" for treatment. Our first goal will be to restore your overall oral health by treating gum disease, decay, and any other issues that are compromising the strength and function of your teeth. Once your teeth and gums are healthy, cosmetic dentistry can be used to correct any remaining aesthetic imperfections. With a thorough evaluation we can determine if your smile has just cosmetic needs or cosmetic and restorative needs; many times we can provide dental treatments that can do both.
---
What are the benefits of cosmetic dentistry?
---
Even a minor cosmetic dental procedure can completely transform your appearance and your self-confidence—and complete smile makeovers can be life-changing for patients who have spent years or decades feeling embarrassed about their teeth. We also know that when patients invest in cosmetic dentistry, their overall oral health improves because they practice diligent oral hygiene in order to maintain the results of their treatments.
---
What are smile makeovers?
---
Smile makeovers offer a dramatic transformation by correcting a number of dental issues with a combination of two or more restorative and cosmetic procedures. Common procedures included in smile makeovers are crowns, dental implants, teeth whitening, Invisalign, veneers, cosmetic bonding, and microabrasion. These treatments are typically much more comprehensive and require additional evaluation and planning steps. Because of the number of treatments involved, smile makeovers can take a number of appointments and several months to complete, but the results are worth it.
---
Does insurance cover cosmetic dentistry?
---
Dental insurance does not cover most cosmetic procedures, as they offer no functional benefits and are considered elective. That said, dental treatments that provide both functional and cosmetic benefits, like dental crowns or bridges, are often at least partially covered by most dental insurance plans. Contact your insurance provider to find out more about your benefits; we're also happy to sit down with you and help you understand your insurance coverage and your out-of-pocket costs.
---