Dentist Serving Wakefield, MA
---
---
Nowak Family Dental is proud to provide top quality dental services to patients in Wakefield, MA, including implants, Invisalign, root canals, and veneers. Our office is conveniently located in Melrose, a short drive from Wakefield, MA.
Call us today to schedule your appointment!
---
Nowak Family Dental
HOURS
---
Monday | 10am - 6pm
---
Tuesday | 8am - 6pm
---
Wednesday | 8am - 6pm
---
Thursday | 8am - 5pm
---
Friday | Closed
---
Saturday | Closed
---
Sunday | Closed
---
Request an Appointment
---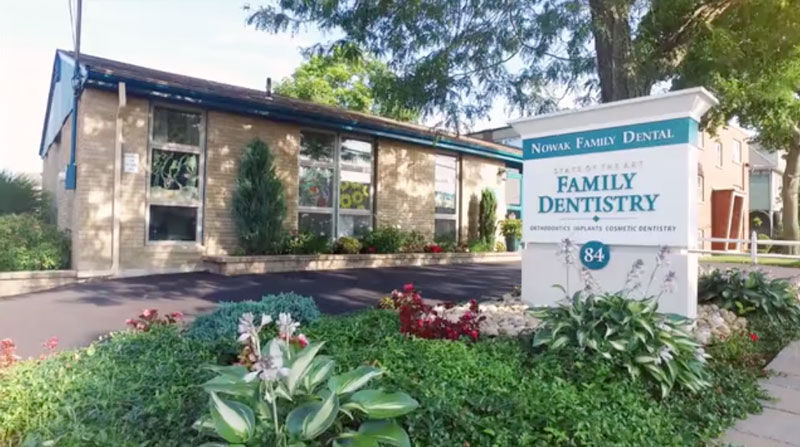 ---
Frequently Asked Questions About Our Wakefield Area Dental Practice
---
How much do dental implants cost?
---
The cost of dental implants varies depending on the number of teeth being restored and the type of restoration needed (a bridge, crown, or denture). If you need supplemental procedures like bone grafting or extractions, this will also impact the cost involved.
---
Who is a candidate for dental implants?
---
If you are in good health, have sufficient bone support in the jaw, and do not currently have gum disease, you are likely a candidate for dental implants. Even if you've experienced bone loss in the jaw, you may still be a candidate for certain types of dental implants that require less jaw support or you could potentially be eligible for traditional implants after bone grafting.
---
Is Invisalign worth getting?
---
Yes, Invisalign is worth getting. Naturally, patients are thrilled with their beautiful smiles once their treatment is complete, but they're also pleased with how convenient and comfortable the entire Invisalign process is. Even better, Invisalign aligners are so discreet, your friends, coworkers, or classmates won't even realize you're wearing them.
---
What happens during a routine dental visit?
---
During a routine dental visit, we will conduct a comprehensive oral evaluation to assess your overall dental and periodontal health, along with an oral cancer screening. A dental hygienist will clean your teeth, removing plaque and tartar, and polishing your teeth to make it harder for new plaque deposits to collect.
---
How often do you need to see the dentist?
---
Most people need to see the dentist every six months for preventive care, but if you have gum disease or other oral health issues that require closer monitoring, you may need to visit more often.
---
Directions from Wakefield, MA
---
Head east on Chestnut St toward Main St
Turn right at the 1st cross street onto Main St
Turn right after Bank of America Financial Center (on the right)
Turn left onto Myrtle St
Nowak Family Dental will be on the right
Call us today at 781-662-9119 to schedule your appointment!
---