Dentist Serving Medford, MA
---
---
Nowak Family Dental is proud to provide top quality dental services to patients in Medford, MA, including implants, Invisalign, root canals, and veneers. Our office is conveniently located in Melrose, a short drive from Medford, MA.
Call us today to schedule your appointment!
---
Nowak Family Dental
HOURS
---
Monday | 10am - 6pm
---
Tuesday | 8am - 6pm
---
Wednesday | 8am - 6pm
---
Thursday | 8am - 5pm
---
Friday | Closed
---
Saturday | Closed
---
Sunday | Closed
---
Request an Appointment
---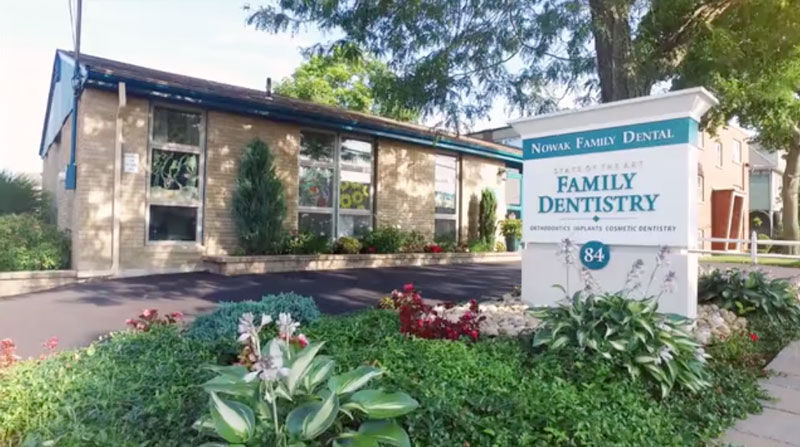 ---
Frequently Asked Questions About Our Medford Area Dental Practice
---
How much do dental implants cost?
---
The cost of dental implants varies, and is determined by the number of teeth that need to be replaced, the type of restoration required (a bridge, crown, or denture), and the material used to create the restoration. If you require additional treatments like bone grafting or extractions, this will increase the total cost of dental implants.
Who is a candidate for dental implants?
---
You may be a candidate for dental implants if you are in overall good health, have adequate bone support in your jaw, and don't have active gum disease. Even if you've lost bone in your jaw, you may be a candidate for a type of dental implants that doesn't require as much jaw support, or you could be a candidate for traditional dental implants following a bone grafting procedure.
Is Invisalign worth getting?
---
Yes, Invisalign is a worthwhile investment. Not only are patients thrilled with their beautiful smiles after Invisalign treatment, they're also pleased with how easy and painless the entire Invisalign process is. Even better, Invisalign aligners are so discreet that your coworkers, friends, and acquaintances will never know you're wearing them.
What happens during a routine dental visit?
---
We will perform a comprehensive oral evaluation and oral cancer screening during a routine dental visit to assess your dental and periodontal health. A dental hygienist will clean your teeth to remove plaque and tartar, then polish the surfaces to make it harder for new tartar deposits to form.
How often do you need to see the dentist?
---
For regular preventative care, most individuals should see the dentist every six months. If you have gum disease or other oral health conditions that require closer monitoring, you may need to visit our office more frequently.
---
What Patients Are Saying About Our Medford Area Dentist
---
"I had a great experience while going to see Dr. Nowak. She was very professional and did a great job explaining everything that she was doing and listening to what I had to say. Her staff is top notch and her hygienist is great. Highly recommended!" - R.B.
"I've been coming here for a couple of years and have been very happy. Everyone is extremely friendly and capable, and Dr. Nowak is great." - A.M.
"Dr. Nowak and the entire team are absolutely phenomenal! Extremely knowledgeable and thorough. Such attentive dental care. I can't recommend them enough!!" - A.K.
---
Directions from Medford, MA
---
Take Fellsway W, Elm St, Woodland Rd and W Wyoming Ave to Florence St in Melrose
Head northeast on Salem St toward George P Hassett Dr
At the traffic circle, take the 3rd exit
Merge onto I-93 N
Take exit 33 to merge onto MA-28 N/Fellsway W toward Winchester
At the traffic circle, take the 1st exit and stay on MA-28 N/Fellsway W
Slight right onto Fellsway W
Turn right onto Elm St
At the traffic circle, take the 2nd exit onto Woodland Rd
Turn right onto Pond St
Continue onto W Wyoming Ave
Continue on Florence St. Take W Foster St to Myrtle St
Turn left onto Florence St
Turn right onto W Foster St
Turn left onto Myrtle St
Nowak Family Dental will be on the left
Call us today at 781-662-9119 to schedule your appointment!
---